Benefits
Features:
1. Seamless Illumination can offer seamless direct and
indirect lighting
2. Space-saving and compact design. They can be installed
in a whole line to create uniorm brightness without any dark
zone. The only fluorescent lamp that lights from end to end
can light. Uniformly without any dark zone in contunuous
rows because no ends on both end.
3. Great improvement on the length of the tubes and choices
for colors
<![if !vml]>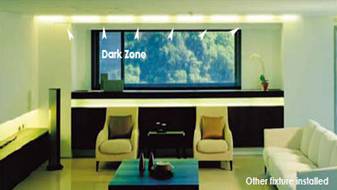 <![endif]>

<![if !supportMisalignedRows]>
<![endif]>
4. Made of solid state of hydrargyrum and wth the function of environmental protection.

5. Excellent for infirect lighting. Direct lighting. Sign boards lighting. In industrial lighting. Arcgitectural lighting. Indoor lighting

such as office. Supermarkets. Hospitals etc..

6. Various lengths for your choices : 280mm, 550mm, 850mm, 1150mm also different lengths can be combined together to from

channel lighting.

<![if !supportMisalignedRows]>
<![endif]>
1. Frequency range: 50/60Hz

2. Voltage: 110-240V

3. Power Factor: >97%

4. EMI test: EN55015

5. Class of protection II

6. Degree of protection: IP20

7. 2 years ballast gurantee, 1 year for lamp guarantee

7. Lamp & accessories basic accessories do not need to by it extra

Seamless Illumination conststs of hig power built-in ballast and fluorescent tubes. It is an excellent lighting solution for a display shelf, cove lighting and under bar feature lighting

Followings tubes are available upon requests:

2700K, 4000K, 5000K, 6500K

<![if !supportMisalignedRows]>
<![endif]>